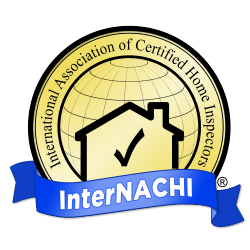 About Your Home Inspector
My name is Howard Meeks, Certified Professional Home Inspector and Licensed Florida State Inspector. I am a qualified and experienced home inspector and a resident of Ocoee.
I have worked hard to be the most qualified home inspector possible. My 8 years of experience (both inspections and construction) have helped me to hone my skills and present you with one of the best home inspections possible.
I am proud to be one of the area's premier home inspectors. Contact us today, and see why so many choose us as their home inspector!
My InterNACHI Qualifications
InterNACHI is the world's largest home inspector association. InterNACHI home inspectors are the best of the best. We are better trained, held to a higher standard, and are better equipped than other inspectors to find issues in your home.
Unlike other home inspector associations, InterNACHI fronts their home inspectors' credentials. To even be a member we have to go through a rigorous training program.
As an InterNACHI Certified Professional home Inspector, I am required to:
Undergo an addition 24 hours of continuing education each year
Follow InterNACHI's SOP
Follow InterNACHI's Code of Ethics
Submit myself for InterNACHI Review
And prove that I help raise the inspection industry to a new level.
With so much to offer, why choose anyone else?